Columbus, Ohio Bartending School
Our Columbus Bartending School has been authorized by the State Board of Career Colleges and Schools Registration Number 04 -11 -1732T
Here's an example of people recommending the ABC Bartending School - Click Here
Owner Tony Sylvester says BEWARE of schools who won't tell you the price over the phone and demand that you have to come to the school to find out!
Scroll Down to Have All of Your Questions Answered ↓
Columbus, Ohio
1505 Bethel Road
Columbus, OH 43220
(614) 442-9400
8:00 AM - 10:00 PM
7 Days a week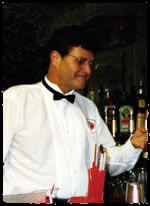 School owner, Tony Sylvester, has been training and placing bartenders nationwide since 1977 and the school's training director, Barbara Jones, has been training and placing bartenders here in Columbus for years. Schools consultant Ben Bozeman has been training and placing bartenders in the Columbus area for many, many years.
The combined background of the owner, teacher and consultant makes them one of the area's top training staff.
Their positive attitude towards their students and their dedication to their success makes them stand alone in his field. Their commitment to excellence and great training ensures their students of their devotion to their success in the field of bartending.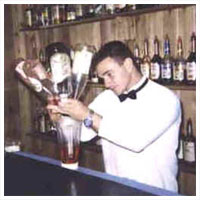 If you are 18 years of age or older, you could be in this picture, training in just 40 hours to become a professional mixologist.
Here are just some of our recent Columbus Graduates: